I've seen this sort of feature on a few blogs recently and I think it's a really nice way to share a bit of love around the blogging world. Sometimes I feel a bit disillusioned with the whole blogging thing, like if I browse #bbloggers on a Sunday night and see lots of bitching and "subtle" digs at other bloggers (and most of the time I don't even know who people are talking about, or if I'm supposed to be on their side....like, are they having a legitimate gripe at someone who has done something wrong, or are they just a bitch...who knows?!). The point is, sometimes it does get a bit "mean girls" which is a bit of a shame.
Let's be clear though - I'm not saying "everyone should get along with everyone", I don't live in dreamland - we all have different opinions and views about things so there's always going to be people who you just don't agree with and don't want to be friends with, such is life. There are some bloggers who I followed right at the start because, well they were popular and everyone else seemed to follow them so I thought I should too, but I've since unfollowed because I've discovered that they are just not "my type of people" - that doesn't mean I think they are horrible people, or that I think other people should unfollow them too - it just means I don't particularly want to read their blog, and I wouldn't go out of my way to speak to them at an event. Similarly though, I wouldn't then be nasty and bitch about them, or leave horrible anonymous comments on their blog - this is the sort of thing that drags down the blogging community and makes us all look like bitches.
By and large I do think the blogging community are a friendly bunch, there are obviously a few who are just plain mean for no reason (again, such is life) but for the most part we are all just girls who like to chat about makeup and clothes to an unhealthy degree.
One of the reasons I started writing this blog in the first place was that I'd been reading blogs for a while and thought everyone seemed so lovely and friendly, and that it would be nice to make some new friends who like to chat about the same things I do. I'm still pretty new on the blogging scene and even though I haven't met anyone in person yet or been to any events (I have been invited to some things, but I've been too shy to go!), I still feel like I've "met" lots of lovely people from reading their blogs, watching Youtube and chatting on Twitter.
On that note, I thought it would be nice to highlight some of my favourite bloggers at the moment, and "share the love" as it were. So here are some lovely ladies whose blogs I would highly recommend you give a read!
Gillian is the star who created my beautiful blog design! A fellow Edinburgher, I love reading her weekly summaries and discovering new things to do in my own city (for example, I only found out this week that there's a
frozen yoghurt shop
on Lothian Road!), also I have major outfit and
hair
envy!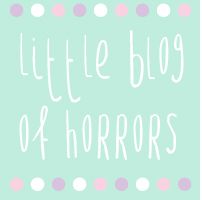 Ayden is another Scottish blogger, and I love reading her posts about days/nights out in Glasgow as it's nice to hear about places I could actually go to if I wanted (e.g. I'm totally going to
Once Upon a Tart
next time I'm in the city!). Oh also, she has the most amazing cat in the world!
Katy is a sweetheart with an equally adorable little hamster. I basically love every outfit that she wears, and she also does a cool "
how we wear it
" feature each week with various other fashion bloggers which is great for outfit inspiration.
I only recently discovered Louise's blog and
Youtube channel
, but she has quickly become one of my faves! I genuinely "LOL" at pretty much every one of her videos, and she just comes across as the sweetest person ever. I love her brave and honest life posts, including the very graphic retelling of
giving birth
(not for the faint hearted!).
A Thrifty Mrs is another blog I've only discovered fairly recently, and the day I found it I literally read through pages and pages of archived posts - it's that good. I love her money saving tips, fashion and beauty bargains (it's nice to read makeup reviews of products that don't cost an arm and a leg), and daily housewife prompts (even if I am quite bad at actually getting round to doing any of them). I also always make sure I check her latest
savings post
before doing any online shopping to check for discount codes - I'm sure she's saved me a fortune!
Well that was fun! I've only picked 5 to highlight above, as I didn't want the post to end up too long (I have gone on a bit at the start....), but here's a few more of my faves - I might pick some of these to feature the next time I do one of these posts.